- May 10, 2022 by John Freeman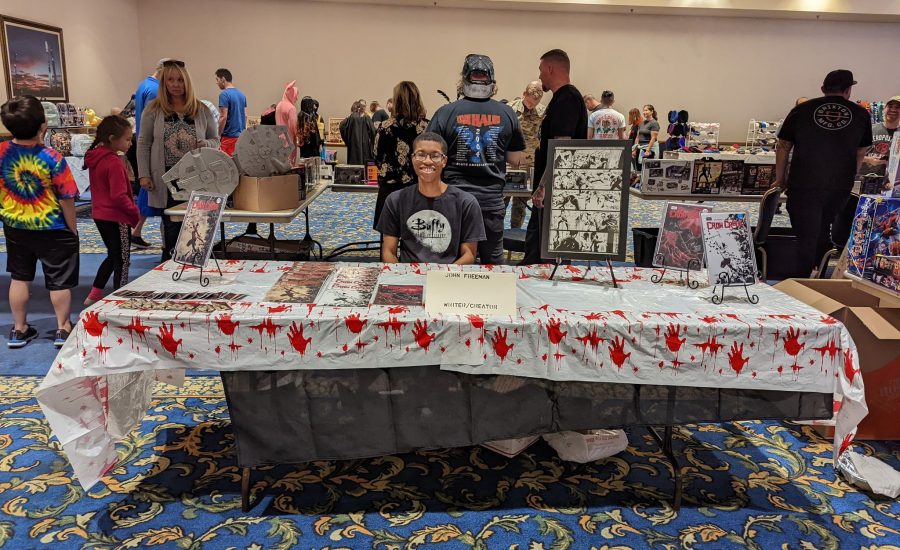 Sorry for all the delays with my blog posts. I have had a very long four months at work plus my English college class. I am just now getting back to having free time, so I will be back to writing more blogs, scripts, and my continued work on my next comic book's production. 
        Recently, I went to my first ever comic con I attended as a vendor. It was my military base's comic con called Vandycon. I originally did not want to partake in the comic con, but actually one of my supervisors convinced me to go. He told me because what I do with comics is something unique and one not not a lot of people especially do while serving in the military that I should go. Sure enough I was the only local writer/creator at the comic con. 
        Getting into the comic con itself took a simple phone call reservation. Right after my reservation, I ordered some tablecloth and a small shipment of Crow Creek to go along with my current supply. 
        The night before the event, I stopped by HomeGoods to buy lettering easels, construction paper, and metal display holders to showcase the three different covers of Crow Creek for my table. That night I probably used the lettering easel and marker on six different sheets of paper until I got my nameplate how I wanted it! 
         On the day of the comic con. I arrived an hour early to set-up, the event itself was four hours total. I had a black tablecloth that I instantly placed on my table and my zombie hands Halloween tablecloth to overlay on top of it. I placed my framed original artwork page from Michael Yakutis(Co-Creator/Artist of Crow Creek), along with the three separate covers of Crow Creek on the table. Additionally, I placed stickers on my table to give away for free.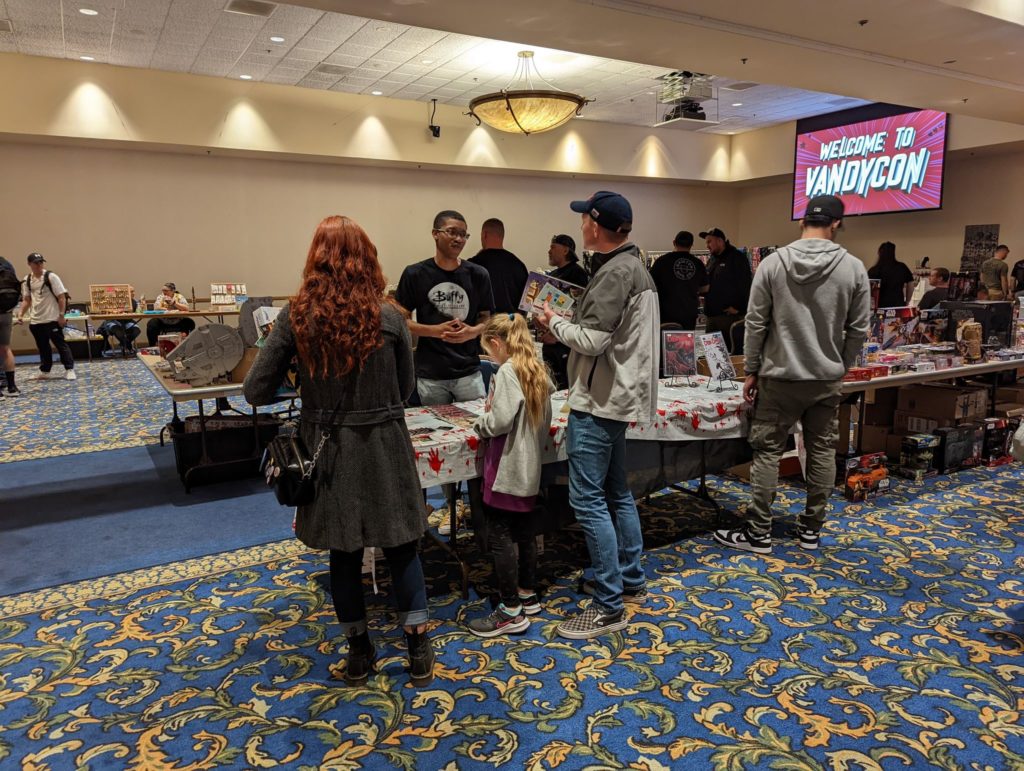 As far as the interactions went, I usually gave my little elevator pitch of "A zombie outbreak unraveling on a Native American reservation" and I would go more in-depth as needed with people. I wanted to let people come and ask about my comic opposed to feeling like a car salesman and haggle everyone. A lot of the people who came up to my table, thought I did the artwork too, so it became frequent in correcting them on the aspect that I was the writer/creator and not artist. People certainly loved the fact that it is something not quite seen before with Crow Creek, so that kind of sold the idea of it itself. This whole comic con vendor experience has gotten me amped for my next release by simply being a vendor for Crow Creek, and I can only imagine how great my table will look with two different comic books! 
        One thing that I need to have for my next comic con is my own business cards and lots more free stickers and swag items. Everybody loves free swag!