Gehenna: Death Valley Spotlight
Sci-Fi & Body Horror combine in the Award-Winning comic GEHENNA.
Blog Interview By John Freeman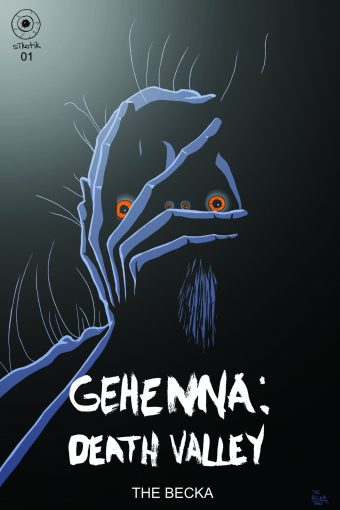 GEHENNA: DEATH VALLEY created by Becka is available now on Kickstarter
September 10, 2021 – During a road trip, a group of friends decide to make a pit stop at an abandoned lot. While exploring the area, they enter into a forbidden area. With their lives in peril by become monsters, aliens, and more. They uncover something far more bigger & sinister than they could fathom. 
Find out what happens to the group in the hit award-winning webcomic GEHENNA: DEATH VALLEY. GEHENNA is created, written, and drawn by Becka Kinzie. GEHENNA: DEATH VALLEY is available now on Kickstarter Kickstarter LINK:  and can be read on Becka's site. Website Link: HERE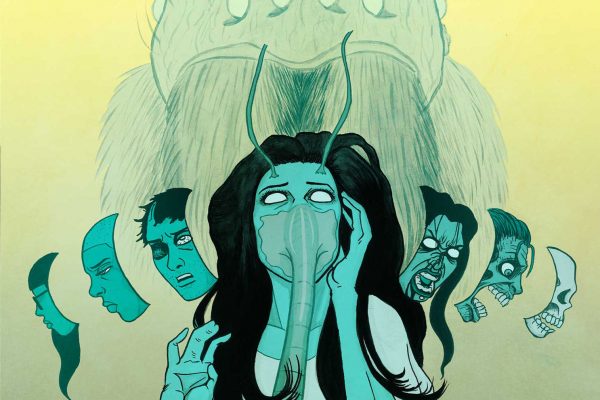 JOHN: Becka, What was the first horror book you remember reading? What was the first horror film that you saw?
BECKA: I don't know if this would be considered horror, but I guess it was the Goosebumps books. I wasn't allowed to read them, but my curiosity got the better of me, so I read Phantom of the Auditorium…and it continued on from there. As I got older, the first horror comic I read was Uzumaki. This was before VIZ Media released the hardcover edition.  
BECKA: The first horror film I saw from start to finish was The Bride of Frankenstein. Before, it was bits and pieces of Child's Play and Tarantula, which terrified me at 3-4 years old. To this day, I still refuse to watch Child's Play, Chucky has turned me off of dolls forever.
JOHN: What is your favorite part of creating comics? 
BECKA: The writing and drawing, I can easily get lost and chill out during the process. It's like I don't have to think about it too hard.
JOHN: You do both the script and art for Gehenna: Death Valley. Can you tell us about your personal process in crafting issues of Gehenna? 
BECKA: I just go with the flow when creating my comics. Sometimes the drawings will happen before the script is done, especially when I don't know how to describe a scene in words yet. For Gehenna, my plan from the beginning was to make it simple…6 issues, 20 pages each (for the trade collection, I added an additional 12 pages to issue 6). That turned out harder than I'd imagined. I had to cut out so much material from the story. 
Anyway, once I had completed an issue, I had the pages printed into a floppy and sold it at whatever convention I was going to at the time.
JOHN: Gehenna: Death Valley takes place in the real life location of the same name. What was your mindset in choosing the setting?
BECKA: Honestly, I was thinking of the word "hell", but didn't want to literally use it. I thought it was too cliché for a horror comic to have 'hell" in the title, or something pretentious like that… I remembered the word "Gehenna", which is an alternate word for hell and I was like, "This works!". I only added Death Valley at the end of Gehenna, 'cause I thought it made the title catchy.
JOHN: Gehenna reaches an endpoint where we get some revelations and questions still to be answered.  What can we expect to see in the second volume? 
BECKA: For now, I'm only concentrating on the second edition (as of this writing, there are only 9 copies left of the first edition). Once that's done—and the other projects—then I can start thinking about the prequel, and use what I had cut out earlier. 
JOHN: Do you have any advice for other creators? 
BECKA: Keep making comics! Surround yourself with a good support system too (friends, family etc.). Also make sure that your finances are in order.
JOHN: Where do you draw inspirations from outside of comics?
BECKA: Everywhere, everything, whatever medium. I have a pretty overactive imagination, my brain never shuts off. Making comics and art is how I cope with this problem. 
JOHN: Can you tell us a bit about your upcoming projects?
BECKA: I'm working on 3 projects—The Beholden, with Bob Salley and Drena Jo, and issue one was just completed! I'm hoping that there will be physical copies ready for Fan Expo in October (if all goes well). Beholden is more like Die Hard meets Supernatural. Drena and I are working on the second project, The Wormhole Club Tragedy. It's more "normie" compared to Gehenna: DV, but there still will be wholesome body horror content like in Gehenna. I'm excited for people to read both! I'm also working on a short story for the guys at Cauldron magazine.
There's also another Kickstarter coming up in October, Dracula: Visions, it's more of an art book than a comic book. It's put together by Slampress Tomes, and it's got a great roster of artists on board (I've contributed an art piece as well). Dacre Stoker, Bram Stoker's great-grandnephew, will be providing the forward for the book.    
JOHN: Lastly, where can we find you on social media?
BECKA: You can find me on Instagram and Facebook (IG: @the_becka, FB: @the.becka). 
My website's also thebecka.com, where you can find my online shop!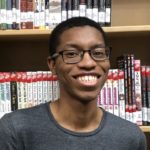 John Freeman is a comic book creator and writer based in Santa Maria, CA. He specializes in horror and thrillers. He started writing around the age of 15 and hasn't stopped since. CROW CREEK is his debut one-shot comic.