Talking Limited Series & TV series
- July 14, 2021 by John Freeman
Hey Everyone, I hope you all are having a great summer thus far! I have returned with a small little update on me and a brand new blog entry. A little while ago; I dsaid I was planning to do a graphic novel set on Valentine's Day and while that script is finished. We most likely will do a project beforehand, one that is a creature feature one-shot. I have some big reveals for this project near the end of next year! As far as more posts go, you should still expect to see blog interviews and more blog entries throughout the year.
My Thoughts of TV shows
I will start out saying that I don't watch as many tv shows or limited series, as I do films. I make my way around to seeing all the Marvel Cinematic Universe TV shows. For instance, today I am starting Loki today now that it can be binged completely and I was absolutely in love with Wandavision!
Growing up was all about police procedurals ranging from CSI to Law & Order: SVU to Bones, and of course the AMC television shows that I will discuss later. Once I got Netflix, I did watch shows that I think are great such as Hunter x Hunter, Stranger Things, Avatar(still watching), etc. I just grew up more with films, so naturally given the time to sit down and watch I will crank out films versus tv shows. Nevertheless, here are my tv show/limited series picks and my favorite episodes from them.
Honorable Mentions
 CSI: Crime Scene Investigation: My favorite seasons were the ones with Gil Grissom as the main character. That was primetime television to me, the cast was fantastic and it felt inspired. My Favorite episode was directed by none other than Quentin Tarantino! It is the two parter titled Grave Danger Parts 1 and 2. 
– In addition to CSI, I really enjoyed the earlier seasons of Criminal Minds, CSI: Miami, Broadchurch and Luther. Luther especially from those, the dynamic between Luther and Alice makes the show what it is.
Doctor Who: I haven't seen too much of the newest doctor seasons, but when it came back with Eccleston as the doctor; I definitely got hooked. My all time favorite Doctor is David Tennant's( The episode "Midnight" being my favorite episode from him) and then I saw all of Matt Smith's Doctor seasons also. It just had so much great sci-fi in it and memorable villains(Weeping angels, Daleks)! 
Wandavision, The Punisher and Jessica Jones Season 1 from Marvel Netflix round out my honorable mentions. The Punisher is my favorite Netflix series, all-time. Jon Bernthal did a terrific job and I was left with a void when finding out we wouldn't get a 3rd season. We were just getting into him breaking away from his origin story that was the first 2 seasons.  That said it was amazing and hopefully he comes back to Marvel. For Jessica Jones: season 1 was something to remember and I think that along with Wandavision season 1 were my favorite individual seasons from Marvel. 
Lastly, Wandavision is my final honorable mention. Eizabeth Olsen and Paul Bettany did an exceptional job, as well as Kathryn Hahn! What did it for me here, was the sitcom aspect that took us down nostalgia lane and gave us a serialized journey with action, mystery, and ultimately showing us some deep aspects of Scarlet Witch and the lore of witches in the MCU. Now onto my top 4!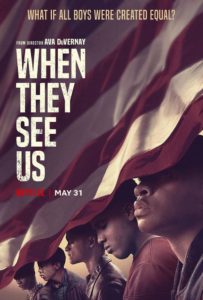 4. When They See Us
This limited series chronicled what happened to the Central Park Five, a real life story that I was completely unaware of before seeing it. This is director Avu Duvernay's foray into what happened to a group of black teens, who were wrongly accused of the murder & rape of a woman in 80s NYC. Duvernay wasn't afraid to say what she wanted here and she really got into the brutality that was done to the Central Park Five by the criminal justice systems(from cops all the way to the prison guards), as well as the political side. Episodes 1-3 are where the bulk of the events take place, with Episode 4 acting as the epilogue more or less. The interrogation scenes were certainly toughest to watch for me. It really made me wonder and question, well that could of been me or somebody I knew. Duvernay is definitely one of the best voices we have in the film and tv world and I'm always following her social media accounts because she has really great things to say.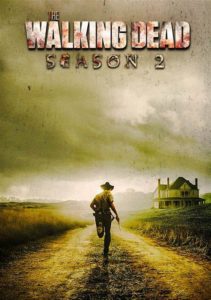 3. The Walking Dead
3. The Walking Dead: This should come as no surprise to you all at this point. The Walking Dead truly changed the game for me and the early seasons were simply amazing. I stopped watching around Season 5. Frank Darabont made a masterpiece of a first season and that carried on throughout the next few seasons.  It was Season 2 that got me into the series and the standoff of Rick and Shane made it incredibly memorable. The first Governor season was great also and had a standout episode there in Clear. I was a big fan and even went to the Walker Stalker Comic Con when I lived in Denver. Also, I have to mention the amazing "Hold On"  cover song by Beth, that song was a perfect end to an episode. 
My Favorite episode is the first one – Days Gone Bye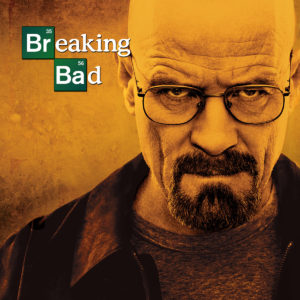 2. Breaking Bad
Breaking Bad: Vince Gilligan's masterful tv series that I will paraphrase him describing it as "What happens when Mr. Chips turns into Scarface." Well Walter White definitely broke bad in this series and it was damn good. I must've binged the first four seasons within a week, thanks to my interest in the AMC channel after catching up on Walking Dead at the time. The thing about this series that I have to highlight is that it's so quotable and talk about memorable episodes. I can think of a good 10-14 episodes that are some of the best television I think has been made. 
– My Favorite Episode of this series is a tough thing to think of, but I'll pick two and say the finale: Felina, as well as the episode Dead Freight.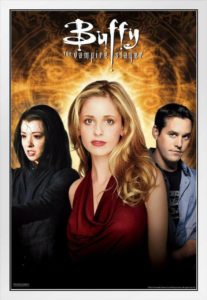 All-Time Favorite Series: Buffy the Vampire Slayer
My all time favorite TV series, this was a series that right from the very first time I saw the opening title sequence and incredible theme song, I knew I was going to have fun. The theme music just evoked that eery yet fast paced tone that the show executed so well. This show was Joss Whedon's brainchild and wow he did amazing. Again, so many memorable episodes that I can list nonstop. Buffy Summers herself is just fantastic being one of the better strong female characters we've seen portrayed from any medium.  
– My Favorite episodes are really a 2-way tie between Once More with Feeling and Becoming. Speaking about "Once More", I actually saw this performed live by a musical cast during Denver Comic Con.
Thanks for taking the time to read my top 4 TV series/honorable mentions. Be on the lookout for my next blog post!