What am I working on: 2021 Edition
- May 8, 2021 by John Freeman
I wanted to take the time this month to showcase a bit of what I am working on throughout the rest of the year. The big highlight is the special character first look for my next graphic novel. I certainly plan to make this a yearly blog post to keep you all updated!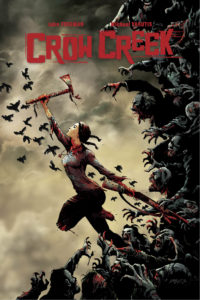 Regarding Crow Creek
The Kickstarter is complete and digital versions are released. There is a on-demand version that has been submitted to IndyPlanet, so any day now for that. The main thing left is awards for Crow Creek. I will be submitting Michael Yakutis and myself for some key awards throughout the next 12 months. We will be doing another campaign for Crow Creek to reach more people through Indiegogo and also on my Instagram; the first 12 pages will be released there by me. A lot is left in store for Crow Creek and plenty more opportunities to get physical editions.
Two other scripts
My Greenland Inspired Short Horror Tale
I am still in the scripting phase for this one. This is one that I will first target at an anthology release. It is a cult horror tale and that's as much as I will say now. This one may actually go into production concurrently with my Valentine's Day project for a release before that one releases. Lastly, this will be in my inevitable graphic novel collecting Crow Creek, a creature feature project, and this project itself! No release timetable for this collected graphic novel yet. 
My Project involving Werewolves
This project is with Crizam Zamora and we started production on it as a short story in 2019. I also am actively scripting this project right now. Back in 2019, we actually produced 13 pages from it and I am going to show you all two panels from it right now! Just to say a little bit more about this, it evolved from a short story to a 2-part graphic novel. Release-wise, we are still maybe 5-7 years away from this, but it will come to fruition!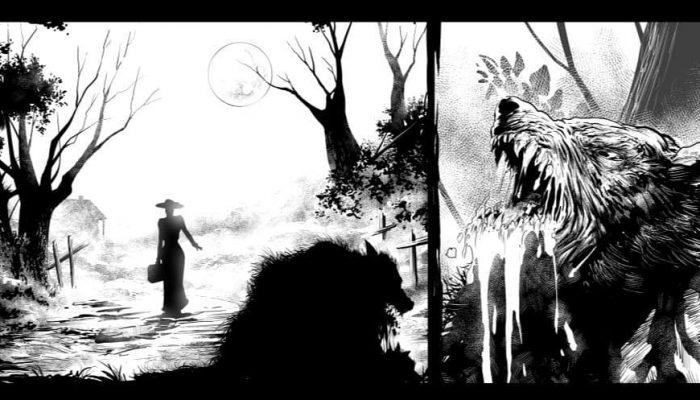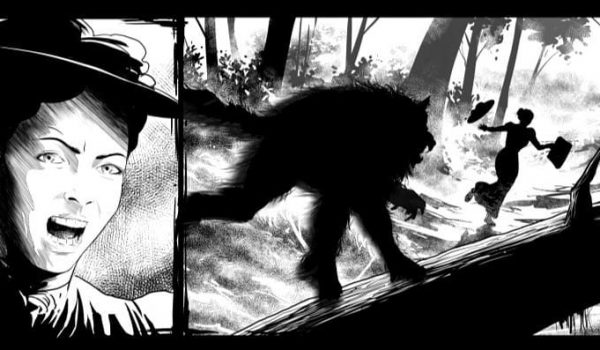 The next project: Valentine's Day Set Horror Tale
This is the project that we are actively working on with the same creative team from Crow Creek! We have Michael Yakutis on the artwork, editing by Jason Snyder, variant cover art by Crizam Zamora, & myself on the script. Here are our four main characters concept artwork from the project!
– I will not reveal the name of the project until a later date, but here is the short two-sentence synopsis:
A stalker/slasher horror tale taking place on Valentine's Day, 2002. We follow four friends on the run after having their lives threatened by stalkers & serial killers.
This project will be roughly 130 pages and we should be finished the first 2 acts(released as issues by late next year/early 2023.)
This Website
Definitely more Blog Interviews and Blog Posts are in store. Each of these will continue to be a monthly thing! Some of my upcoming blog posts include my top 5 comics, top 5 Webtoons, How to execute a crowdfunding campaign, top 5 TV Shows/Limited Series. As far as Blog Interviews go, Emel Saat and myself will start to venture into interviewing some Webtoon creators about their projects. 
That wraps up this blog post, thanks for reading and until next time!